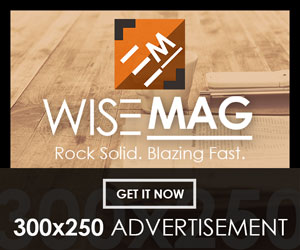 Are you a man who enjoys staying informed, entertained, and inspired? Magazines for men offer a diverse range of content, from fashion and grooming tips to fitness, technology, and beyond. In this comprehensive guide, we'll delve into the world of magazines for men, helping you discover the best publications that cater to your interests and lifestyle.
Magazines for Men: A World of Diverse Content
Magazines for men have evolved significantly over the years. Gone are the days when they solely focused on traditional masculinity and hobbies. Today, these magazines provide a well-rounded reading experience, covering an array of topics that appeal to modern men. Whether you're into fashion, fitness, travel, or technology, there's a men's magazine out there for you.
Why Choose Magazines for Men?
You might wonder why you should opt for magazines when you have the internet at your fingertips. Well, here are some compelling reasons why magazines for men are still worth exploring:
Curated Content: Magazines curate high-quality, expert-driven content that's been thoroughly researched and edited, providing you with credible and valuable information.
In-Depth Features: Many men's magazines feature long-form articles and in-depth interviews that delve into topics in a way that shorter online articles often can't.
Style Inspiration: If you're looking for fashion inspiration or grooming tips, men's magazines often showcase the latest trends and offer practical advice.
Physical Experience: There's something special about flipping through the pages of a physical magazine, enjoying the tactile experience of reading.
No Clickbait: Unlike some online content, magazines typically don't rely on clickbait headlines or sensationalism to attract readers.
Now, let's explore some of the top magazines for men, each catering to different interests and preferences: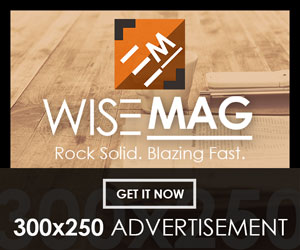 GQ (Gentlemen's Quarterly): GQ is a premier men's magazine that covers a wide range of topics, including fashion, lifestyle, culture, and entertainment. Known for its sharp and stylish content, it's a go-to publication for those seeking the latest trends and style tips.
Men's Health: If fitness, nutrition, and overall wellness are your priorities, Men's Health is an excellent choice. It provides workout routines, healthy recipes, and expert advice on staying fit and healthy.
Esquire: Esquire

is known for its sophisticated and thought-provoking content. It covers fashion, culture, and lifestyle topics with a literary flair, making it a favorite among intellectually inclined readers.

Wired:

For tech enthusiasts and those interested in the latest gadgets and innovations,

Wired

is a must-read. It offers in-depth coverage of technology and its impact on society.

Men's Journal: Mens Journal focuses on adventure, travel, and outdoor pursuits. If you're an explorer at heart, this magazine provides inspiration for your next great adventure.
Maxim: Maxim

offers a mix of entertainment, lifestyle, and men's interests. It's known for its engaging content, including interviews with celebrities and features on the good life.

Car and Driver:

Car enthusiasts will appreciate

Car and Driver

, which provides reviews, road tests, and the latest news in the automotive world.

Popular Mechanics:

For the DIYers and tech-savvy individuals,

Popular Mechanics

offers practical advice on home improvement, technology, and science.
Conclusion
In a world flooded with digital content, magazines for men continue to hold a special place in the hearts of readers. They offer a curated, reliable, and immersive reading experience that complements the fast-paced digital age. Whether you're into fashion, fitness, technology, or culture, there's a men's magazine that can cater to your interests and provide you with valuable insights and entertainment.
So, why not pick up a copy of one of these magazines for men and embark on a journey of style, knowledge, and inspiration? With a diverse range of options to choose from, you're sure to find a publication that resonates with your tastes and preferences. Dive into the world of men's magazines and enhance your reading experience today!