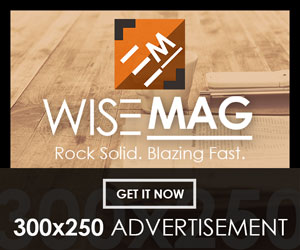 Hey there, fellow wanderers! If you've ever dreamt of exploring the enchanting land of Turkey, you're in for a treat. Whether you're drawn to the bustling bazaars of Istanbul, the ancient ruins of Ephesus, or the stunning beaches along the Mediterranean coast, Turkey has something for everyone. But before you start packing your bags and brushing up on your Turkish phrases, you might be wondering, "When is the best time to visit Turkey?" Well, grab a cup of çay (that's Turkish tea), and let me be your guide to the perfect time to embark on your Turkish adventure.
Best Time To Travel To Turkey
Spring (April to June): Blooms, Bargains, and Pleasant Weather
Springtime in Turkey is like a nature lover's dream come true. The landscapes burst into vibrant colors as flowers bloom, and the weather is just perfect. April showers bring May flowers, as they say, and you'll find Turkey adorned in a tapestry of blossoms. If you've ever wanted to witness the world-famous tulip festivals in Istanbul, April is your month.
The temperatures during spring are pleasantly mild, making it ideal for exploring historical sites without the scorching heat of summer. Plus, you'll avoid the tourist crowds that descend upon Turkey during the peak summer season. Fewer crowds mean shorter lines at attractions, more intimate experiences, and better deals on accommodations.
Summer (July to August): Sun, Sea, and Sizzle
Ah, summer in Turkey! This is when the country cranks up the heat, both in terms of weather and excitement. If you're a sun-seeker and a beach lover, this is your time to shine. The Turkish Riviera, also known as the "Turquoise Coast," comes alive with beachgoers, water sports enthusiasts, and party animals looking to dance the night away in Bodrum, Antalya, or Marmaris.
But beware, my friends, for summer can be sweltering, especially in the inland areas like Cappadocia and Ephesus. Temperatures can easily soar above 30°C (86°F), so you'll want to stay hydrated and lather on that sunscreen. It's also the high season, so expect larger crowds and higher prices. But hey, it's a small price to pay for those endless beach days and unforgettable sunsets.
Autumn (September to November): Harvest Festivals and Mild Climes
As the summer heat gradually fades away, Turkey dons its autumn attire, showcasing a different kind of beauty. September and October are particularly lovely months to explore the country. The weather is still warm enough for outdoor activities, and you'll get to experience the magic of harvest festivals, like the grape harvest in Cappadocia or olive picking in the Aegean region.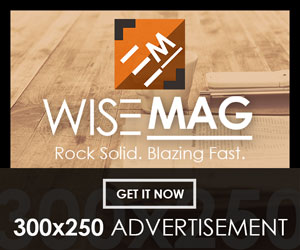 If you're into hiking and outdoor adventures, autumn is prime time for exploring the stunning landscapes of Turkey. Cappadocia's otherworldly rock formations and the Lycian Way's coastal trails are calling your name. Plus, with the crowds thinning out, you'll have more space to enjoy the ancient wonders of Turkey without the hustle and bustle.
Winter (December to March): Snow, Culture, and Coziness
Winter might not be the first thing that comes to mind when you think of Turkey, but don't dismiss it just yet. While the coastal areas remain relatively mild, the interior and eastern regions can get quite chilly and even snowy. If you're a fan of winter sports, Turkey offers some excellent skiing and snowboarding opportunities in places like Uludağ and Palandöken.
But what really makes winter special in Turkey is the cultural experience. Imagine sipping on hot Turkish coffee in a cozy café while watching the snowfall outside, or wandering through Istanbul's historic neighborhoods without the crowds. Winter is also the season for delicious comfort food like hearty stews and roasted chestnuts. If you're lucky, you might even catch some of the mesmerizing Whirling Dervish ceremonies that take place during this time.
Festival Time: A Little Something Extra
Now, if you're looking to add a dash of culture to your Turkish adventure, consider planning your visit around some of the country's vibrant festivals. Here are a few worth noting:
Istanbul International Film Festival (April): Calling all cinephiles! Istanbul hosts this renowned film festival, where you can catch the latest in Turkish and international cinema.
Antalya International Jazz Festival (September): Jazz lovers, this one's for you. Enjoy some smooth tunes in the picturesque setting of Antalya.
Kas Wine Festival (September): Raise your glass and toast to a good time at this wine festival in the charming town of Kas.
Mevlana Whirling Dervishes Festival (December): Witness the mesmerizing Sufi dance performances during this spiritual festival in Konya.
In Conclusion: The Choice is Yours!
So there you have it, folks, a rundown of the best times to explore the diverse and captivating land of Turkey. Whether you're seeking sunny beach days, cultural immersion, or a winter wonderland, Turkey has something to offer year-round. The best time to visit ultimately depends on your preferences and interests.
Remember, Turkey is a place where ancient history meets vibrant modernity, and no matter when you choose to go, you're in for a truly magical experience. So, pack your bags, embrace the Turkish spirit of hospitality, and get ready for an adventure of a lifetime. Türkiye'ye hoş geldiniz! (Welcome to Turkey!)