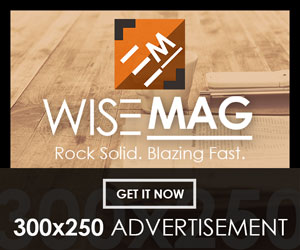 Are you dreaming of a career in the fashion industry, and do you happen to be in the fashion capital of the world? New York City is not only a global fashion hub but also home to some of the most prestigious fashion schools in the world. In this comprehensive guide, we'll explore the vibrant landscape of fashion schools in NYC, helping you discover the ideal institution to kickstart your journey into the glamorous world of style and design.
Fashion Schools in NYC: Where Dreams Meet Runways
New York City, often referred to as the fashion capital of the world, pulsates with creativity, style, and innovation. It's a city where trends are born, fashion houses thrive, and designers make their mark. If you're passionate about fashion and aspire to be a part of this dynamic industry, enrolling in a fashion school in NYC could be your golden ticket.
Why Choose a Fashion School in NYC?
Opting for a fashion school in NYC offers numerous advantages:
Proximity to the Fashion Industry: NYC is home to countless fashion houses, designers, and fashion events. Studying in the heart of this industry provides unparalleled exposure and networking opportunities.
Experienced Faculty: These schools often boast faculties comprising industry veterans who bring real-world knowledge and connections to the classroom.
Internship Opportunities: NYC's fashion scene offers a plethora of internship possibilities. Many schools have strong industry connections to facilitate these opportunities.
Access to Cutting-Edge Resources: Students typically have access to state-of-the-art facilities, including design studios, sewing labs, and extensive fashion libraries.
Networking: NYC schools host events, workshops, and guest lectures featuring prominent figures in the fashion world, allowing students to build valuable connections.
Now, let's dive into some of the top fashion schools in NYC: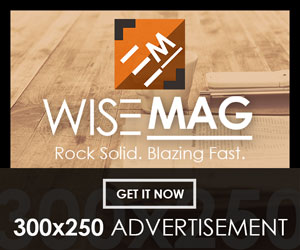 Fashion Institute of Technology (FIT): FIT is renowned for its comprehensive range of fashion programs. From fashion design to fashion business management, FIT covers all aspects of the industry. It's known for its hands-on approach and strong industry connections.
Parsons School of Design: Parsons is a globally recognized institution with a focus on creativity, innovation, and cutting-edge design. It offers programs in fashion design, fashion studies, and more.
Pratt Institute: Pratt boasts a strong fashion design program that emphasizes sustainability and ethical practices. It's a great choice for those interested in responsible fashion.
LIM College: LIM College specializes in fashion-related programs, including fashion merchandising, marketing, and management. It's known for its industry-centric curriculum.
The New School – Parsons School of Fashion: A part of The New School, Parsons School of Fashion offers a range of fashion programs with an emphasis on global perspectives and sustainability.
Academy of Art University: Located in New York City, the Academy of Art University offers programs in fashion design, fashion merchandising, and more. It has a strong focus on industry partnerships and real-world experience.
New York School of Design: NYSID is known for its intensive fashion design programs, providing students with a strong foundation in design principles and techniques.
Choosing the Right Fashion School in NYC
Selecting the right fashion school is crucial to your success in the industry. Here are some factors to consider:
Programs Offered: Ensure the school offers the specific fashion program you're interested in, whether it's fashion design, merchandising, marketing, or management.
Faculty: Research the qualifications and industry experience of the faculty members.
Alumni Success: Investigate the careers of alumni from the school. Are they working for renowned fashion brands?
Facilities: Visit the campus or explore virtual tours to assess the facilities and resources available to students.
Financial Considerations: Understand the tuition fees, scholarships, and financial aid options.
Conclusion
Choosing the right fashion school in NYC is a significant step toward realizing your dreams in the world of fashion. With its vibrant fashion scene, access to industry leaders, and world-class education, NYC offers an unmatched environment to nurture your creativity and pave your way to a successful fashion career.
Remember that your choice of school should align with your career goals, interests, and aspirations in the fashion industry. So, whether you're passionate about design, merchandising, or fashion marketing, seize the opportunity to explore the diverse and exciting world of fashion schools in NYC and embark on your stylish journey today!