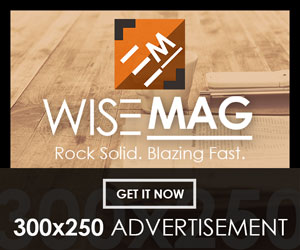 Do you wish to take your taste in shoes to the next level of fashion? The fashion world has been taken over by fashion sneakers since they are the pinnacle of practicality and aesthetics. Everything from the history of sneakers to the latest trends and tips on how to wear them will be covered here. This website has plenty to offer everyone, from the most dedicated sneakerhead to the most casual observer interested in learning more about the culture around sneakers.
Fashion Sneakers: The Perfect Blend of Style and Comfort
Fashion sneakers, often referred to as "athleisure" or "streetwear" sneakers, have transcended their athletic origins to become a staple in everyone's wardrobe. If you want the ease of sneakers without sacrificing style, these are your best bet. A pair of fashion sneakers are versatile because of the way they are designed, constructed, and finished, so they may be worn to a variety of different events.
The Evolution of Fashion Sneakers
The journey of fashion sneakers dates back to the mid-20th century when sports footwear brands started to gain popularity. The original purpose of shoes was to improve athletic performance, but as sneaker culture grew, their aesthetic appeal increased. Here's a brief overview of the evolution of fashion sneakers:
1970s – The Birth of Athletic Chic: Brands like Adidas and Puma introduced classic designs like the Adidas Superstar and Puma Clyde, which became iconic both on and off the court.
1980s – Rise of the Sneaker Culture: The '80s saw the emergence of sneaker culture, with brands like Nike releasing iconic models like the Air Jordan series, which blended athleticism with high fashion.
1990s – Chunky and Bold: The '90s brought chunky, statement sneakers like the Nike Air Max and Reebok InstaPump Fury, which are still popular today.
2000s – Sneakers Go High-Fashion: Luxury brands like Gucci and Prada started incorporating sneakers into their collections, blurring the lines between athletic and high-fashion footwear.
2010s – The Sneaker Resurgence: There has been a renaissance of interest in fashion shoes thanks to collaborative efforts between sneaker makers and fashion designers like Adidas x Kanye West and Nike x Off-White.
Key Trends in Fashion Sneakers
Let's take a look at some of the most talked-about developments in the world of fashion shoes recently: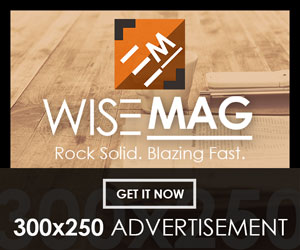 Minimalist White Sneakers: Modern white sneakers with minimal design details are a wardrobe staple. Minimalist fashion labels such as Common Projects and Axel Arigato are becoming more popular.
Chunky "Dad" Sneakers: There has been a huge revival of the chunky, dad-style shoe. This style, characterized by voluminous cuts, has been championed by labels like Balenciaga and Fila.
Platform Sneakers: Elevate your style, literally, with platform sneakers. They add height and a touch of edginess to your look.
Retro-Inspired Designs: The '80s and '90s are major inspirations for today's hottest sneaker trends. Picture bright hues, oversized forms, and quirky accents.
Sustainable Sneakers: Many brands are now focusing on sustainability, using eco-friendly materials and production methods to create fashionable yet eco-conscious sneakers.
How to Style Fashion Sneakers
Fashion sneakers are incredibly versatile and can be styled in various ways for different occasions. Here are some tips on how to incorporate them into your wardrobe:
Casual Chic: Pair white sneakers with jeans and a crisp white shirt for a classic, casual look.
Athleisure Vibes: Combine sneakers with athleisure pieces like joggers and a hoodie for a comfortable yet stylish ensemble.
Dress It Up: Don't be afraid to wear fashion sneakers with dresses or skirts for an unexpected and trendy twist.
Monochromatic Magic: Create a cohesive outfit by choosing sneakers in the same color family as your clothing.
Accessorize: Add accessories like a statement belt or a stylish hat to complete your sneaker-centric outfit.
Conclusion
Fashion sneakers have become a symbol of contemporary style, bridging the gap between fashion and comfort. With their rich history and ever-evolving trends, there's a pair of fashion sneakers for everyone. Whether you're a fan of the classic white sneaker or you're eager to embrace the chunky sneaker trend, the world of fashion sneakers offers endless possibilities for self-expression.
So, step up your style game with a pair of fashion sneakers that resonates with your personality and tastes. Whether you're running errands, hitting the gym, or heading out for a night on the town, fashion sneakers are the perfect choice to keep you looking and feeling your best.