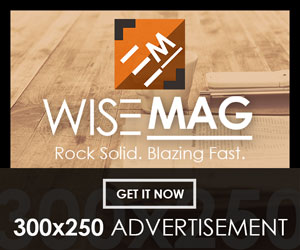 Hey there, wanderlust-filled souls! So, you've got Brazil on your travel radar, huh? Good choice! The land of samba, football, and caipirinhas is nothing short of an adventure waiting to happen. But here's the thing: Brazil's a vast and diverse country, so nailing down the best time to visit can be a bit like picking your favorite flavor of brigadeiro (trust me, they're all amazing). Fear not, fellow traveler; I'm here to spill the beans on when Brazil's at its absolute best. So grab a comfy chair, maybe a glass of açaí juice, and let's dive into the rhythm of Brazil's seasons. Let's dive into the details!
Best time to travel to Brazil: Details
Summer (December to March): Sun, Samba, and Carnaval Fever
Let's kick things off with a bang, shall we? If you're all about the sun, the sea, and the samba, Brazilian summer is where it's at. From December to March, the temperatures are soaring, especially in Rio de Janeiro and the northeast. The beaches are sizzling, and you can work on that tan to impress the folks back home.
But here's the real gem of this season: Carnaval. Imagine a whirlwind of colorful costumes, samba beats that pulse through your veins, and a contagious energy that sweeps you up in the celebration. Rio de Janeiro's Carnaval is world-famous, but Salvador, Recife, and Olinda throw their own epic parties too.
Fall (April to June): Mild Weather and Fewer Crowds
Alright, if you're not a fan of scorching temperatures and crowds that rival a football stadium, consider visiting Brazil during the fall. April to June brings mild weather and fewer tourists. It's like having the whole country to yourself!
You can explore cities like São Paulo and Rio de Janeiro without the hustle and bustle, hike through the lush Amazon rainforest without sweltering, and even catch a football match without fighting for a seat. Plus, this is when the Brazilian Pantanal comes alive with wildlife, making it a paradise for nature enthusiasts.
Winter (July to September): Rio's Hidden Gem
You might be thinking, "Winter in Brazil? Seriously?" Well, hear me out. While Brazil's winter isn't exactly snow-and-scarves weather, it's a fantastic time to visit Rio de Janeiro if you prefer cooler temperatures and fewer tourists.
During July to September, Rio experiences less humidity, making it much more pleasant to explore the city. You can take a cable car ride up Sugarloaf Mountain or hike through Tijuca Forest without breaking a sweat. Plus, if you're into surfing, this is when the southern coast gets some epic waves.
Spring (October to November): Blooms and Festivals Galore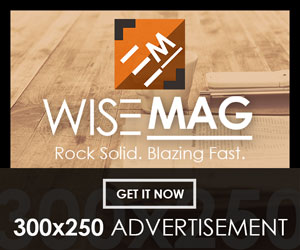 Spring in Brazil is all about the blooming flowers and vibrant festivals. It's like Mother Nature and the party gods got together and decided to throw one heck of a celebration.
In October, you can catch Dia de Nossa Senhora Aparecida, Brazil's patron saint, and experience the deep spiritual side of the culture. November brings Dia de Finados (Day of the Dead), where you'll see beautiful displays of remembrance. But the real highlight is São Paulo's LGBTQ+ Pride Parade, which is one of the biggest and most colorful in the world.
Brazilian Festivals: A Must-Experience
Now, speaking of festivals, Brazil knows how to throw a party. Aside from Carnaval, here are a few more that you should definitely add to your bucket list:
Festa Junina (June): A traditional Brazilian countryside party filled with folk music, square dancing, and delightful treats like canjica and paçoca.
Bumba Meu Boi (June to July): Head to the northeastern state of Maranhão to witness this unique festival that combines theater, music, and folklore.
Rock in Rio (September): If rock 'n' roll is your jam, this iconic music festival in Rio de Janeiro will rock your world.
Festival de Parintins (June): In the heart of the Amazon rainforest, this festival features an epic showdown between two teams depicting indigenous folklore.
When Not to Go: The Rainy Season
Now, there's one thing you should know about Brazil: it has a rainy season. From November to March, especially in the Amazon region, you'll encounter frequent downpours. While this can be a magical time to explore the lush jungles and witness wildlife in its full glory, it's essential to plan accordingly and pack some waterproof gear.
Also, keep in mind that the northeast, especially places like Fortaleza and Recife, experiences a different rainy season from April to July, so plan accordingly if you're heading that way.
In a Nutshell: When to Visit Brazil
So there you have it, amigos! Brazil's got a rhythm for every traveler and every season. Whether you want to samba your way through Carnaval, enjoy mild weather and fewer crowds, or experience the bloom of spring and its colorful festivals, Brazil's got you covered.
The key is to match your interests and preferences with the Brazilian seasons, and you'll be dancing to the beat of this vibrant country in no time. So pack your sunscreen, practice your Portuguese (or don't, because Brazilians are super welcoming), and get ready for the adventure of a lifetime. Brazil is waiting for you with open arms and a caipirinha in hand! I hope I was able to help you in deciding the right time for your next trip.